You can use your SaeboStep on shoes without laces. Read below.
The SaeboStep can even be worn comfortably with the majority of male or female shoe styles. Therefore, you are not limited to certain shoes. Individuals can use their favorite shoes by ordering the accessory kit to enable shoes without eyelets to be modified.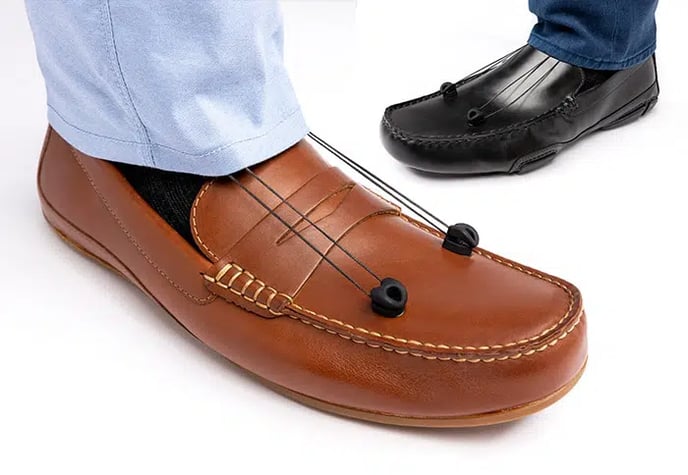 The SaeboStep Crop-A-Dile is an all-in-one tool for punching, setting, and snapping. It is ideal for eyelets and grommets and can punch through paper, leather, fabric, plastic, thin tin, chipboard, and much more! The Crop-A-Dile allows for numerous possibilities, including various correction angles with the SaeboStep. The Crop-a-Dile has a 6-inch reach to customize any type of shoe for use with the SaeboStep drop foot brace.
The SaeboStep Eyelet Hook Kit is the preferred method of adjusting the SaeboStep drop foot brace for everyday wear. Install the Eyelet Hooks onto the shoe only once, then simply attach the Cord to SaeboStep. Available in Black.