Here's how to update payment methods on your Saebo account.
In order to access and edit your credit card information and other payment methods in your Saebo account, go to Saebo.com and click on the Patients tab in the top navigation. Then, click on "My Account" under Help & Support.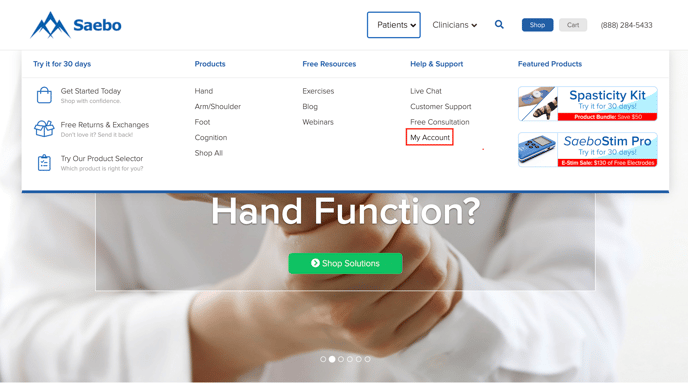 Once you have navigated to the My Account Login page, enter your email address and password to access your account. Or, log in using your Google or Facebook account for quick and easy access. If you have forgotten your password, select "Lost your password?" to have a new one resent to your email address.
Once you enter your email and password, you will be redirected to your My Account Dashboard. From here, you will see a list of options on the left-hand side panel.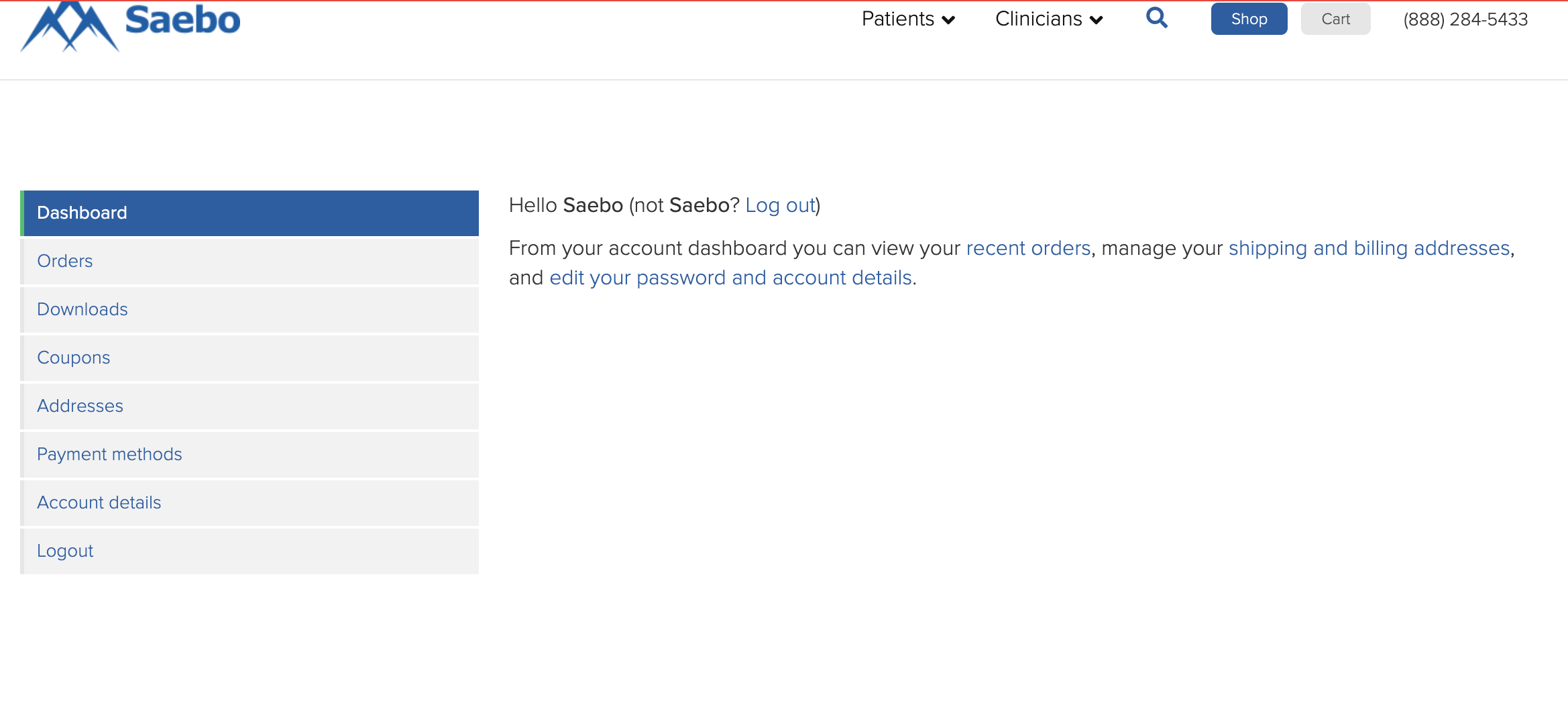 To view your stored credit card information, click on the Payment methods tab. You will see a list of your stored credit and/or debit cards. Click the Delete button to remove any stored credit or debit card from your account.

Click on the Add payment method button to add a new credit card. Enter the new credit or debit card information, including the expiration date and CVC number, and click on Add payment method to store your new card to your account.
If you have any issues or further questions about changing or updating the stored payment information on your account, please contact your Saebo representative at 888-284-5433 or Open a Support Ticket.